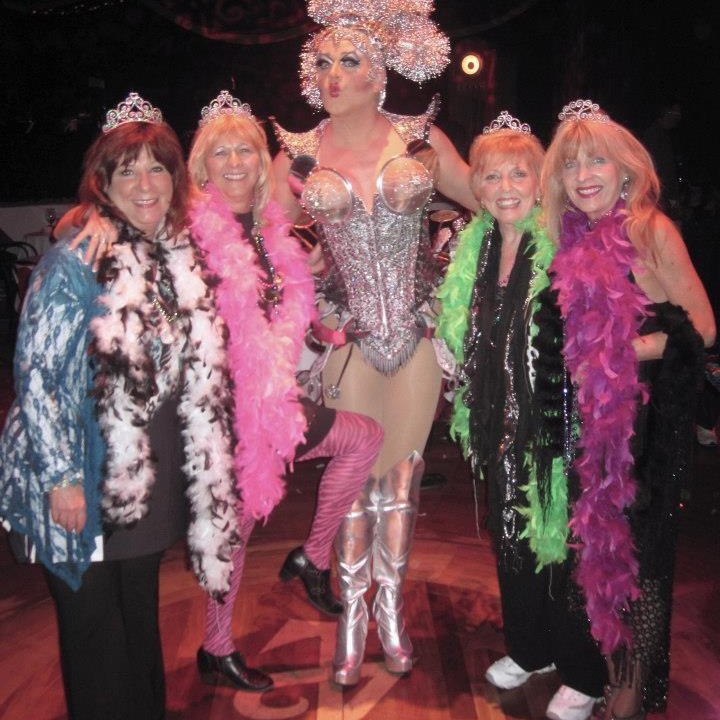 I wanted to share with you a wonderful experience I had with my friends(Kathy, Debbie, and PJ) in Costa Mesa, CA. While visiting down south over the holidays this year, we got tickets to this production. It said dress up in your boas and tiaras…so we did. They offered a 5 course meal which was catered and delicious and we found out it is based in Seattle by the Key Arena. There were jugglers, acrobats, high wire acts, singers and a wonderful comedian (pictured) who came out in these funny costumes and drew the audience in to participate. The waiters were the actors also and it was just hilarious, good fun and we enjoyed it immensely. I would recommend it to you and hope you will take a minute to check it out.
www.zinzanni.org. 222 Mercer St, Seattle · (206) 802-0015
Blogs happen when something prompts me to write them and today is one of those days. Let me preface this by saying, I love my clients! And I keep in mind that I have to impart to them the details so their life is easier and therefore mine is too. But sometimes, things come up and I learn something too. For this closing, I learned two things!
Quick Claim Deed.
If you want to buy a property and put your friend, child or someone on the title by a quick claim deed, it can be done most of the time after closing because there are few escrow companies that will facilitate them and they give you the paperwork and you do it yourself…after closing. Today I learned from the escrow company handling this closing that if you wait to do it later, the Pierce county recorder is now charging almost a percentage point in excise tax to put them on later. So in order to do it at the time of closing, you must think about it ahead of time and get the lenders approval as well as a title report on the individual. But it can be done. Also that individual has to sign a document at escrow. This varies in other areas.
No Cashiers Checks Accepted on Closing Day!
My client went to the bank this morning to get a Cashiers check for closing.Unfortunately she didn't do it yesterday as she said she was.So the escrow company turned it down and she had to go back to the bank to wire the funds.There are some escrow companies that only accept wire transfers.It is important to determine ahead of time how you will bring in your funds.And the frustrating part is that sometimes you can't get the amount needed until the last minute for a variety of reasons. So being mentally prepared to just go with the flow makes life easier and less stressful. Plan to wire your funds.The escrow company will give you the instructions and keep them with you.When you get the amount from escrow, go take care of the wiring of funds.
What happens at closing? It is confusing and makes everyone anxious. Once the escrow gets loan documents, several things have to happen.
a. The escrow company completes a HUD statement of all the charges for both buyer and seller which is then sent to the lender to be approved. This includes seller payoffs. It also comes to the selling and buying agents for approval. Once the lender signs off on it, then they call the seller and buyer to arrange signings.
b. As a buyer or seller you will go in to sign the selling documents at escrow. If you can't go to escrow, they can arrange a signing for you at an additional charge usually. Let your agent know your availability so we can plan around your schedule.
c. Once you have signed your documents…usually 1 – 2 days prior to closing, the documents get sent back to the lender for a final look see. They may call the buyers employer to verify your employment or even pull your credit again. That is why we say…don't go buy a car or charge up your credit cards with furniture etc. until it is closed. It changes your FICA score and can totally mess up your loan.
d. Once the bank has approved it, they will fund in the morning or by 1:30 on closing day. At that point the escrow company releases it to close and it is taken to be recorded. The only time you can sign and close on the same day is if you are paying cash.
e. Once we have recording numbers, the buyer gets keys and all is wonderful. Congratulations! You are a new home owner. Always feel free to call me with your questions!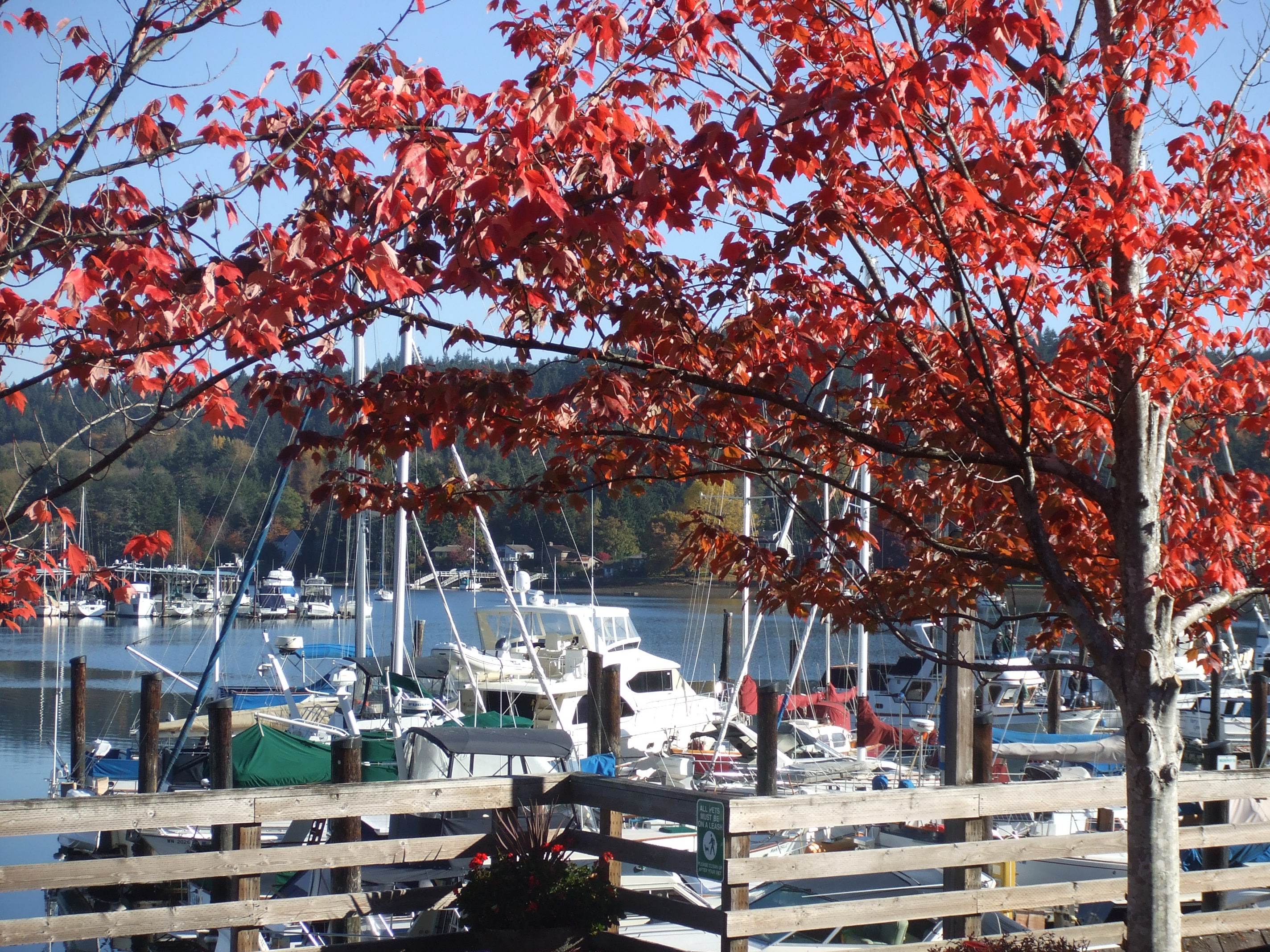 The trees are turning and it is absolutely beautiful everywhere we look.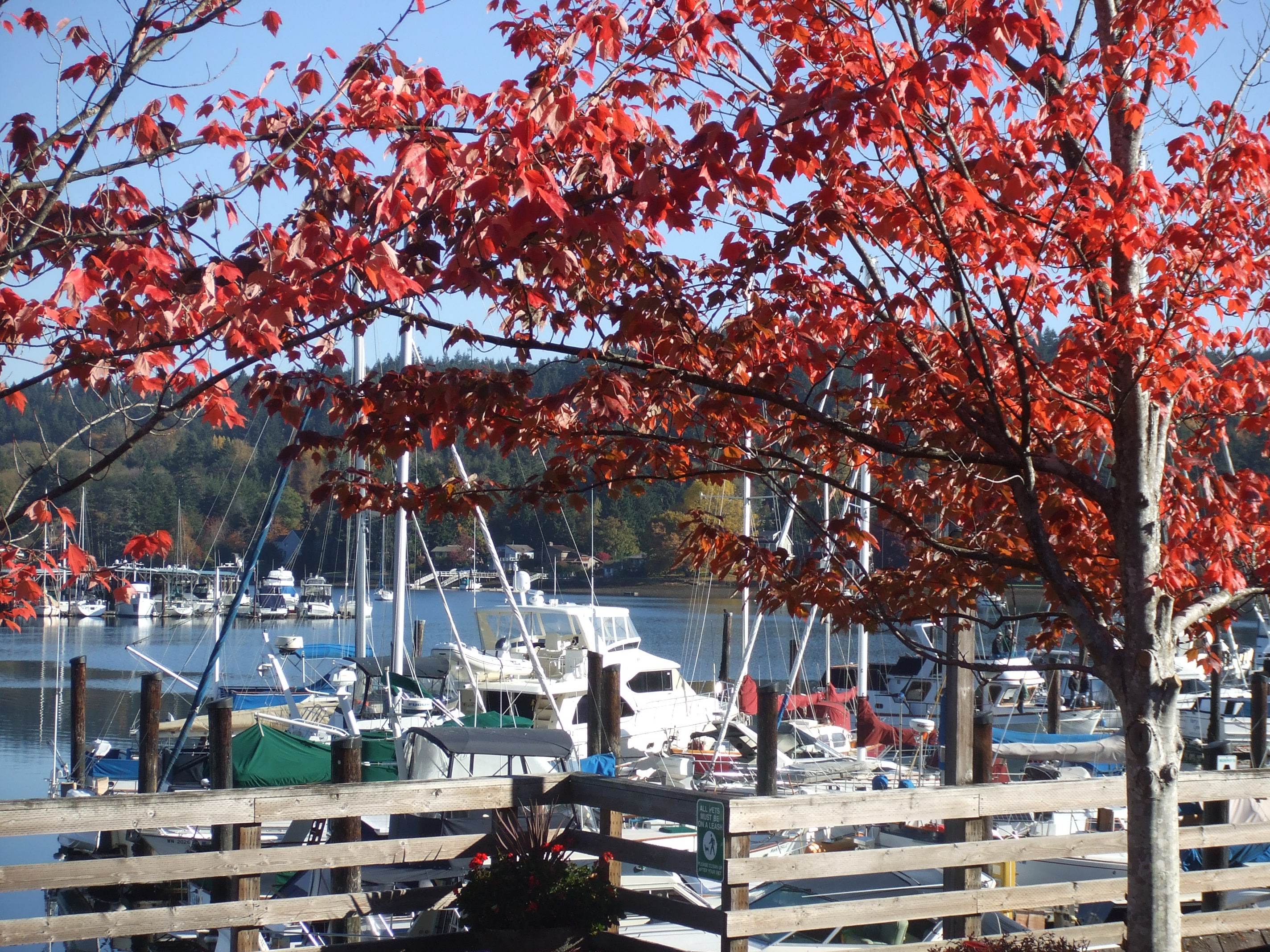 I received an article on Facebook from a friend yesterday and I decided to blog my response. I think I shared with you my moving adventure earlier this month. Now I will share with you that I bought 2 properties in WA in 2004 and 2 properties in 2005. All from the proceeds of the sale of my condo in Channel Islands, CA. One of my friends was a lender with Countrywide. And again I was not in real estate and was depending on my lender and my agent to see me thru all this. What I learned from this is that it is not their responsibility. It is mine.
Taking Responsibility
Being an agent today, I can truthfully say, my views have changed. It is my job to provide my clients with the best information available to help them make good decisions. I am not a lawyer or an accountant and I do not give legal advice. At any time, you can talk to a lawyer or accountant to get a better feeling about what you are doing. But the bottom line is, it is the buyers responsibility to do their due diligence in regards to making the biggest purchase of your life. Just because you can buy a home with very little down, doesn't make it the right purchase for you. Read the contract and make sure you understand the terms. Get more than one good faith estimate. If they won't give you one, something is amiss. I have had to learn the hard way…you don't have to.
Inspecting the home.
If you are buying a home, you should plan to have a complete inspection done. I will provide 3 inspectors that my clients have used and respect. Generally, their cost is about $400, give or take. You can find them online for half of that and you are welcome to use them, but my experience is that you don't get a complete inspection. Do they go into the attic and inspect? Do they crawl under the house and inspect? Are they certified for WA pest inspections? Do they run the appliances to see if they are working? Do they give you a written report with photos of the inspection? The most important part is that you plan to be present at the inspection. We have many unique reports and/or data that we supply to you to help you make the best decision for you.
My experience
I lucked out in that I bought two rentals in 2004 with 20 percent down and arm loans. I didn't understand them to be honest. And I wasn't present at the inspections because I bought them while living in CA. Big Mistake. Now that I am in real estate and have more experience, I realized what I had signed on for and was able to sell them in 2007 before I got into deeper trouble. So I am very careful when working with my clients to line them up with lenders that will take the time to explain the intricacies to them. It is a big purchase and I want you to be happy with your choices and have an awesome experience but buyers have to take responsibility for what they are signing. The biggest benefit to you will be that you will enjoy your new home and that you can learn from my experience.
At the end of May, 2005, my mom who was 88 and I drove to WA to visit my sister and one of my closest friends in Gig Harbor. On the spur of the moment, I decided to sell my condo in Channel Islands and move to Gig Harbor. I made an offer on a house after looking at 10 in one day…and by the way, I was not a realtor. Then I called one of my best friends, Christie Harth who had been an agent in the Palisades for 30 years, and told her I was selling my condo and moving my mom with me to Gig Harbor.
Decluttering is Key
OMG!!! I got home on Sunday, met with Chris who told me what to do on Monday…by the way, the same thing I tell my clients…take down all the family photos, pictures, and chatzkees, pack them up and put them in the garage. You will move them anyway, so get going. Take out most of the small furniture…put it in the garage. You want to make the rooms look as big as possible. Chris didn't think I could do it because I had so much stuff!!! I have to admit, it was daunting because I had so little time and not much help…but I was determined.
Put Yourself in the Buyer's Shoes
I walked thru the rooms and looked for things that would turn me off if I was a buyer and I fixed them…there wasn't a lot, because I had just painted and put new carpet in…but I did take the smelly carpet out of my bathroom and put in vinyl…small cost to get a full price offer the first day on market….and all this happened in just 5 days. The house was listed on Saturday and open house was Sunday and we had a full price offer by end of day Sunday…much the same is happening today in lots of markets. And I was working too! One of the things I tell my clients is to paint the front door and make sure it looks great…it is the first thing prospective buyers see.
Worth it in the End
My goal was in sight and both houses closed on June 30, 2005 and we moved lock, stock and barrel on July 2 to Gig Harbor and I love it. Best thing I ever did for myself. Leaving my kids and friends was tough but the prospect of living in this beautiful community was awesome and I haven't regretted a minute. I have made a lot wonderful new friends. And my old friends and kids love to come visit!
In working yesterday for our Windermere Community Service Day assemblying furniture, I was reminded
of my dad and some of the things he taught me about teamwork.  You see, I started going to work with my dad
when I was really small.  He was a general contractor and built homes and churches in So. California. He always
had something for me to do to help him such as he would put on the molding around the hardwood floors and I would follow him setting the nails and puttying the holes before painting.  We were a team.
When he was building his home in Goleta, CA, I was hurt in a serious car accident when I was 20 and
spent the better part of two years in the hospital and in a wheel chair.  He created a big table for me to roll my
wheel chair under so I could measure and cut the sheet rock and he would hang it.  He hated to paint so I would cut the corners and along the crevice of the ceiling. Then he would roll the walls. After I was hurt, he did the cutting and set me up with a roller on a long pole so I could paint the walls from my wheelchair.  He taught me that nothing was impossible.
Dad instilled in me my work ethics and he always said, when the alarm goes off, get up and put your
feet on the floor.  It has carried me all these years through all kinds of challenges that I have had. I never give up.  Dad and I were Dodger fans and I am so happy that they are in first place this year! I have listened to the Dodgers with dad since I was 6 when they moved to LA.  Although my dad has been gone since December of 1995, I still miss him.  He could fix anything and he never graduated from high school.
So when I think of all the things we accomplish in life and work, I think of being on a great team!  And surrounding myself with people I can trust to share my life with is the most important thing to me and I thank my dad for all he taught me about being a team player.
Berries are delicious, but they're also kind of delicate. Raspberries
in particular seem like they can mold before you even get them home
from the market. There's nothing more tragic than paying $4 for a pint
of local raspberries, only to look in the fridge the next day and find
that fuzzy mold growing on their insides.
Well, with fresh berries just starting to hit farmers markets, we can
tell you that how to keep them fresh! Here's a tip I'm sharing on how
to prevent them from getting there in the first place:
Wash them with vinegar.
When you get your berries home, prepare a mixture of one part vinegar
(white or apple cider probably work best) and ten parts water. Dump the
berries into the mixture and swirl around. Drain, rinse if you want
(though the mixture is so diluted you can't taste the vinegar,) and pop
in the fridge. The vinegar kills any mold spores and other bacteria
that might be on the surface of the fruit, and voila! Raspberries will
last a week or more, and strawberries go almost two weeks without
getting moldy and soft. So go forth and stock up on those pricey little
gems, knowing they'll stay fresh as long as it takes you to eat them.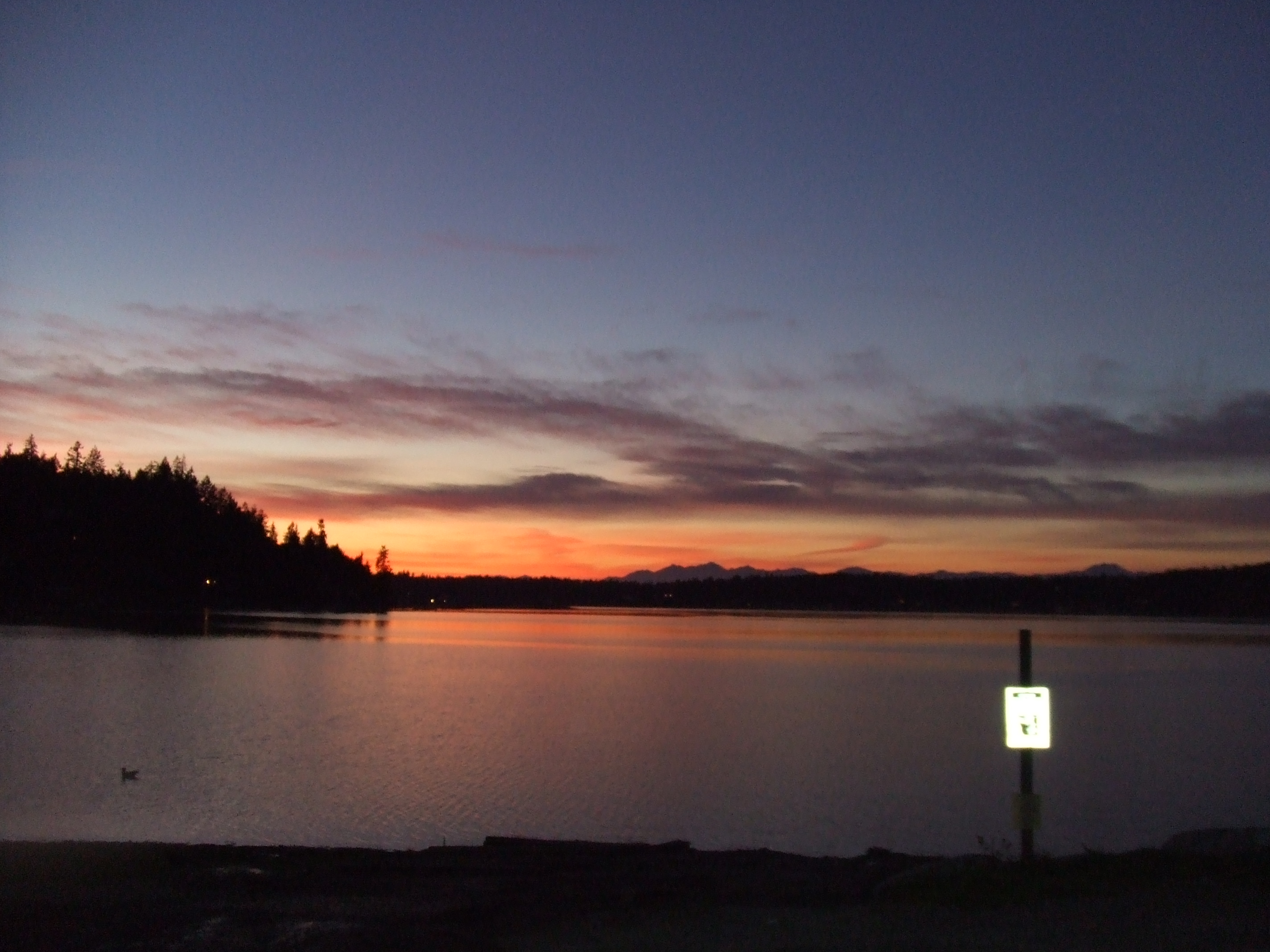 I was thinking about what I love about Gig Harbor and what I miss about Ventura, Ca where I was raised.
We are surrounded by the Sound and everywhere I go I get views of the water that are breathtaking morning and night. Now that it has warmed a bit, we can go without a jacket a lot. And the smell of the air is wonderful…one of the things I noticed the first time I came up here in the 80's was how good the air smelled. And the trees…love the trees. It fills my senses in a way that Ventura doesn't but I miss the familiarity of the beach and Palm trees. Sometimes I ache for home so I go see everyone then I am ready and can't wait to get back to Gig Harbor. And I miss the warm weather in Ventura in the winter but enjoy the occasional snow. Crazy isn't it?
Before you make the decision to purchase a home, you should determine how much you can afford to pay
for one.  In order to buy a home, most individuals have to obtain a
mortgage, which is a loan for purchasing real estate.  A mortgage
requires you to pay back the amount of the loan and to pay interest.
Interest is the percentage amount of the loan you have to pay in
addition to the loan amount in exchange for the privilege of borrowing
the money.  Generally, you should keep your monthly mortgage payments under 1/3 of your monthly gross income.
It is possible to get a rough calculation of what your monthly
payments would be by entering your overall loan amount, interest rate,
and the length of the mortgage (see bankrate.com's calculator).
Once you have determined that you can afford to purchase a home, you should compare different mortgage options.
Mortgages can vary based on length, interest rate, and repayment
terms.  Generally, you can choose either a 15-year mortgage or a 30-year
mortgage.  The 15-year options usually offer lower interest rates.  In
choosing a mortgage term, bear in mind that the shorter the term, the
quicker you pay off your house, and the more you force yourself to save
each month.  But, don't take on a mortgage that you can't afford to pay – a mortgage default and foreclosure can seriously impair your credit, and you could end up losing your home.
Mortgages also vary based on whether they are fixed-rate or
adjustable-rate.  Fixed-rate mortgages allow you to retain the current
interest rate and pay that for the life of the loan.  With
adjustable-rate mortgages, the interest rate changes throughout the life
of the loan in conjunction with the market interest rate.  You should
check into how these adjustable rates are calculated and estimate
whether the total cost of your loan will be greater or less than the
total cost of a fixed-rate mortgage.
Lastly, mortgages can vary based on repayment terms.  Talk to a
qualified lender to learn more about these.