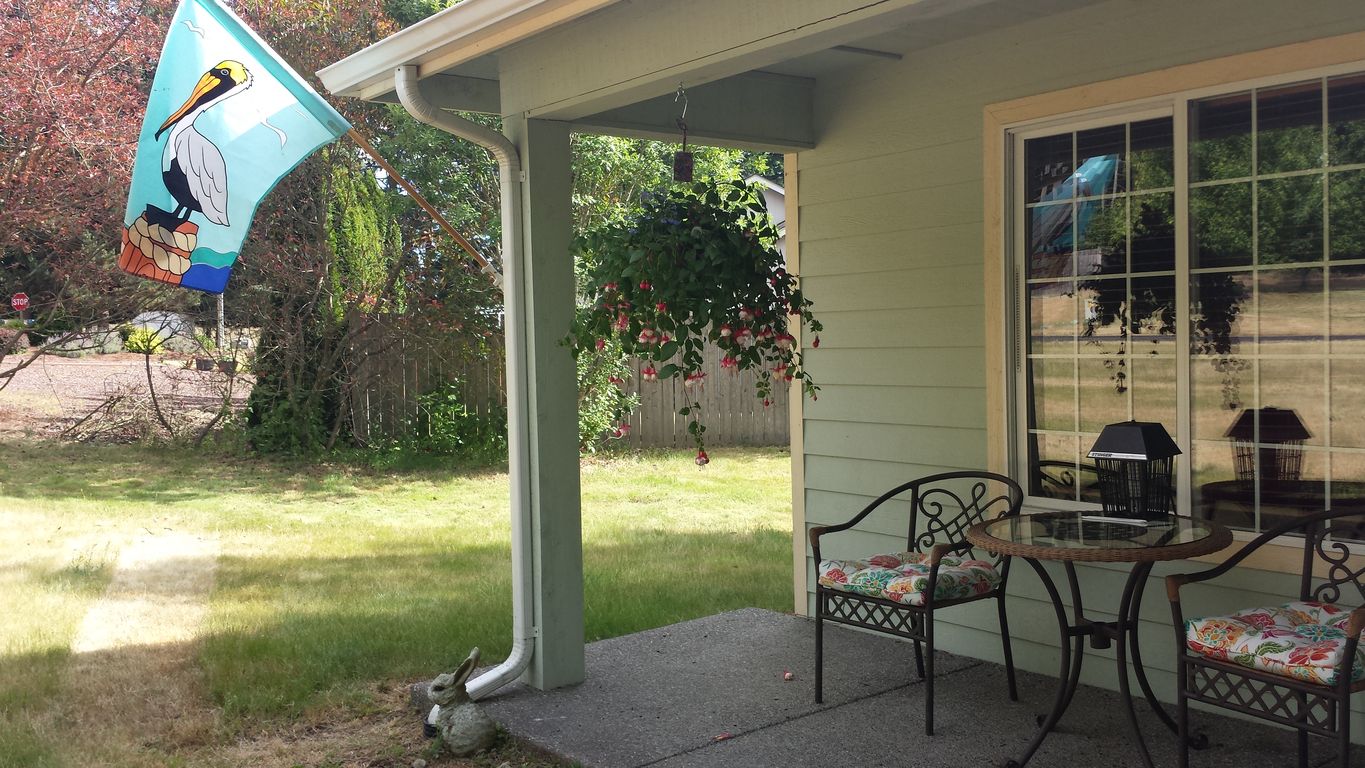 I have been a Realtor for almost 10 years and this is the first home I have purchased since becoming a Realtor… my 8th purchase. Up until I became a Realtor, I totally relied on the agent I hired and I realize how important the choice of an agent is and how important it is for you to participate in your home purchase.
But back to finding a dream home. I always tell my clients to write down their 10 wants in a home. If there is a partnership or marriage, they both write down their list of 10. It is never the same and very important for each person to have their input or they will never come to terms with a home that satisfies both of them. Then they sit down and narrow it down to the top 10 and the secondary 10. It is always good to mark the top 3 things that are most important to you/both of you.
I did this. I made my list.
1. And I started my search knowing that number one was price and that I might not find what I wanted in my price range.
2. 2 car garage
3. Covered front porch
4. Walk in closet
5. One level
6. Fireplace
7. Vaulted ceilings
8. A window over the sink that opens and has a view!
9. Shower in the master
10. 3 bedrooms
I wanted to be in Gig Harbor but I left it off because I was open to other areas.
Every time something came on, I scouted it out. It was challenging because my business has been crazy busy this year and I really believe if you write it down, the universe will supply. I am disabled and needed a bath with a shower and not many steps. One day I looked at a VA foreclosure that I saw online and had passed over because it was so vanilla… and I was looking for something that said dream home. It was over my price range but had been on the market for 60 days. I looked at it, took friends to look at it and finally realized that it was not my dream home as it was, but if I could get it at a price I wanted…I could make it my dream home eventually. It had two full baths which meant that I was looking at a remodel job down the road to get my shower in the master. But… it had every other thing on my list. I forgot to mention that the VA installed new carpets and vinyl in the baths before they put it on the market, not my choice but clean and inhabitable. Later I will put in wood floors.
With patience and faith, I made my offer and it took me almost 4 weeks and several price reductions as agents kept showing it and no one made offers. But eventually with counters back and forth, we came to an acceptable number I could handle. And it was a VA foreclosure so I knew from the beginning that I was going to pay their closing costs, pump and repair the septic if there were problems, which there were (A pump had to be replaced). My inspection showed that the heating system was in need of a major repair and that would have to be fixed before closing thanks to the appraisal… but the rest of the house was pretty good. I chose to replace it as it was close to the end of it's life. It appraised quite a bit over what I paid so the VA was not going to paythe costs to fix it, but they did fix it before closing and took it out of the 3 percent closing costs they had offered me.
Today I have painted the whole interior, bought new appliances, put up new lighting fixtures and made it my own. It is looking pretty cute and my front porch is covered and perfect. It is the first time in over 3 years I have had an oven and a dishwasher. But the best thing is the wonderful neighborhood and great neighbors which I am thoroughly enjoying.
It's not always the granite or the perfectly manicured yard that makes a home. It is your personal touches and the heart that you put into it.