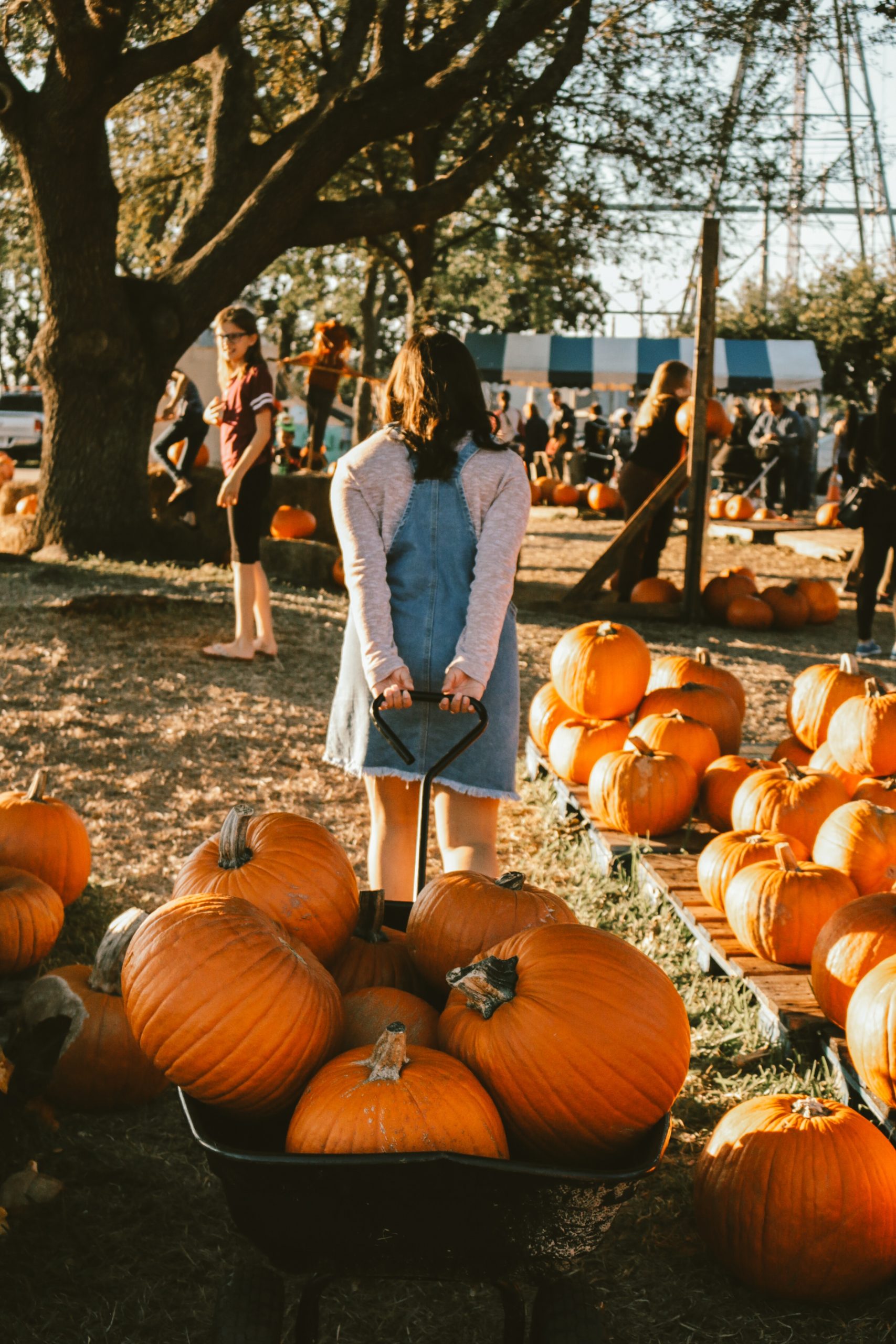 As the leaves begin to change and the air turns crisp, there's no better way to celebrate the arrival of autumn than by visiting a pumpkin patch. Pierce County, Washington, with its picturesque landscapes and vibrant fall foliage, offers the perfect backdrop for a memorable pumpkin-picking adventure. In Fall 2023, Pierce County's pumpkin patches are gearing up to provide families and friends with delightful experiences amidst the golden hues of the season.
1. Spooner Farms: A Timeless Tradition
For decades, Spooner Farms has been a cherished destination for locals and visitors alike. Located in Puyallup, this family-owned farm transforms into a pumpkin paradise each fall. Acres of pumpkins of all shapes and sizes are ripe for the picking, and there are countless photo opportunities throughout the farm's scenic grounds. Don't forget to explore the corn maze and enjoy delectable farm-fresh treats like apple cider and kettle corn.  https://spoonerberries.com/harvest-festival/
2. Maris Farms: Adventure Awaits
Maris Farms, situated in Buckley, has become renowned for its array of fall activities. Beyond pumpkin picking, visitors can navigate the massive corn maze, take a hayride, or even test their courage in the Haunted Woods. It's an ideal spot for families seeking adventure and thrills alongside their pumpkin-hunting quest. https://marisfarms.com/
3. Picha Farms: A Tranquil Escape
For those looking for a more serene pumpkin-picking experience, Picha Farms in Puyallup is the place to be. Nestled against the backdrop of Mt. Rainier, this farm offers breathtaking views and a sense of tranquility. Stroll through the pumpkin patches, enjoy a leisurely hayride, and savor delicious apple cider and homemade pumpkin donuts while taking in the stunning surroundings. http://www.pichafarms.com/
4. Double R Farms: Small Town Charm
Nestled in the quaint town of Buckley, Double R Farms offers an authentic small-town pumpkin-picking experience. The welcoming atmosphere, friendly staff, and picturesque surroundings make it a beloved spot for many locals. Take a leisurely stroll through their pumpkin fields, enjoy fresh cider, and indulge in delectable apple fritters. https://www.double-r-farms.net/
5. Carpinito Brothers: A Local Favorite
Carpinito Brothers, situated in Kent, is a staple of the fall season for Pierce County residents. Their pumpkin patch boasts a wide selection of pumpkins, squash, and seasonal decorations. Beyond pumpkin picking, visitors can explore a hay maze and a corn maze, making it a full day of fall-themed fun. https://www.carpinito.com/pumpkin-patch-and-corn-maze
6. Lattin's Country Cider Mill: Fall Flavors Galore
Lattin's Country Cider Mill in Olympia offers a unique fall experience. While they don't have a traditional pumpkin patch, they excel in providing visitors with delicious apple-themed treats, including cider, apple butter, and apple donuts. It's an excellent complement to a day of pumpkin picking in the region. https://lattinsciderolympia.com/
As Fall 2023 unfolds, Pierce County's pumpkin patches invite you to immerse yourself in the beauty and charm of autumn. Whether you're seeking adventure, tranquility, or a taste of fall flavors, these patches have something for everyone. So, gather your loved ones, put on your coziest sweaters, and head out to create cherished memories in Pierce County's vibrant fall wonderland. Don't forget your camera – the picturesque landscapes and vibrant pumpkins make for Instagram-worthy moments you'll want to share with the world. Happy pumpkin picking!