Captivating vintage character meets modern upgrades in this 1941-built treasure! Beautifully appointed living spaces offer an elegant setting you're sure to love spending time in, and there are also 4 bedrooms, 1 full bath, one ¾ bath, and one half bath all in the mix as well. A coveted 2-car detached garage out back rests alongside a storybook oasis, offering even more flexibility and space to enjoy. Located at 4107 SW Holden Street Seattle, WA 98136 and merely minutes to destination parks, shopping, transit, the Fauntleroy Ferry and more, this 1,700-square-foot West Seattle home is listed for $895,000.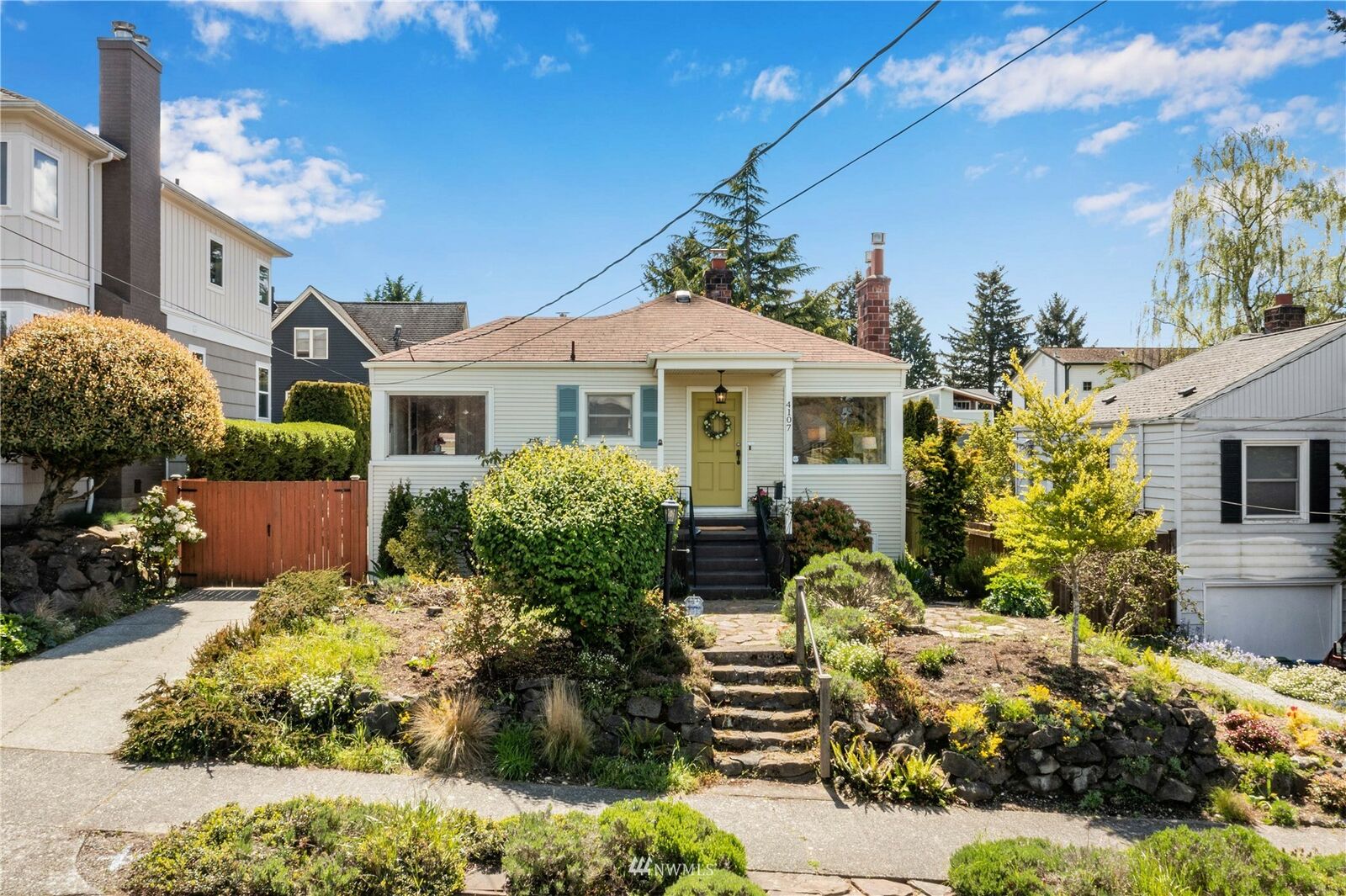 Showing off a charming exterior with lush greenery out front, this home-sweet-home is an absolute delight to spend time in, and you'll find an abundance of space where you can make this residence truly your own. The front door opens up to reveal the living room, a light-filled haven characterized by elegant comfort. A stately fireplace elevates the overall aesthetic while adding cozy vibes, and along with the fireplace mantel, a cute built-in shelf right next to it offers the perfect spot to show off decor, framed photos, your book collection, and more. Relax by the windows to bask in the natural light while you admire peek-a-boo views of the water!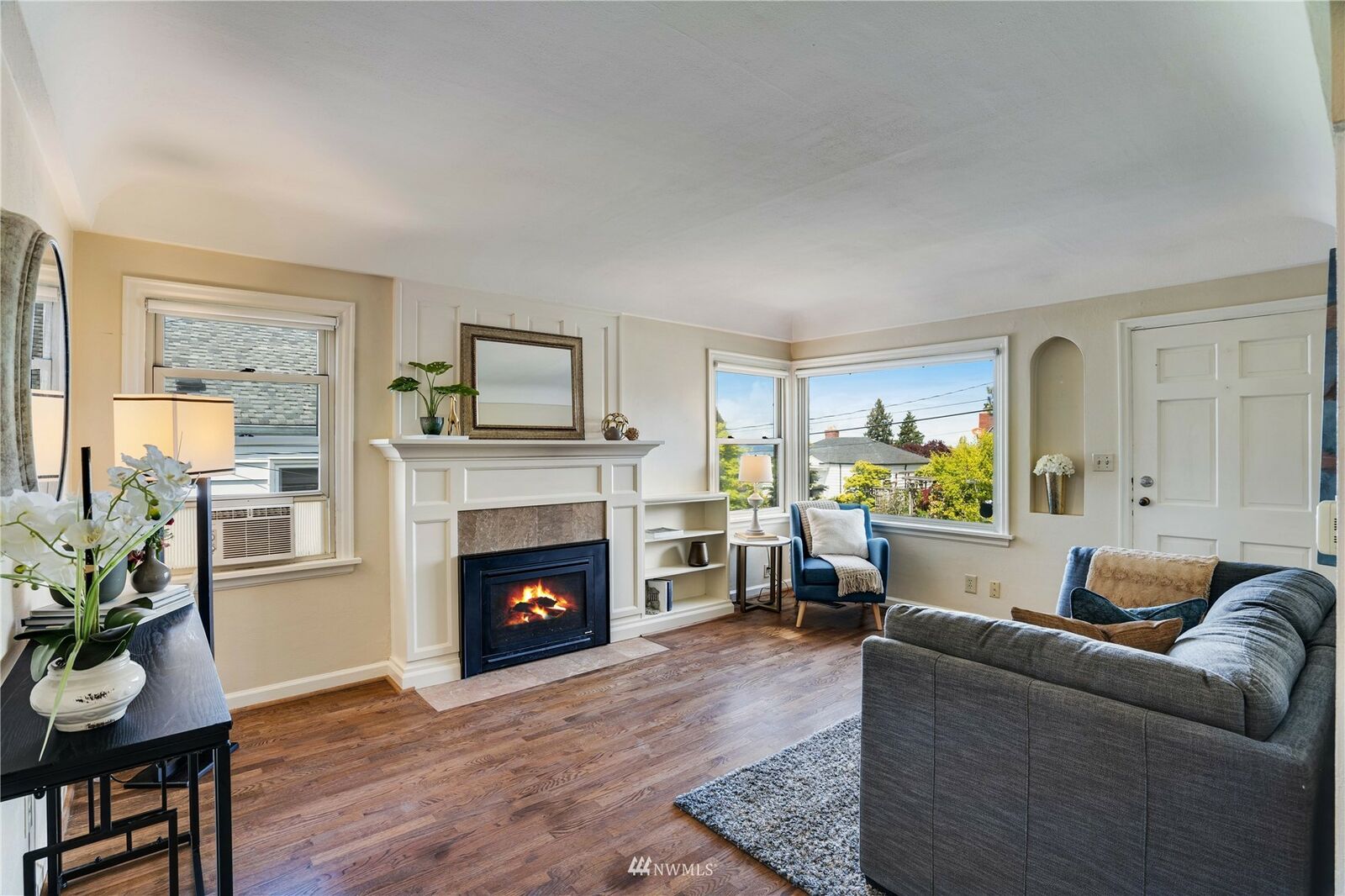 An eye-catching archway guides you into the kitchen and dining area. The kitchen features modern elements while still embracing this home's 1940s origins; sleek appliances rest alongside generous cabinetry, and a shimmering subway tile backsplash adds instant style! In the sunny corner, you can gather for lazy weekend brunches or dinner any day of the week—this sweet nook is a lovely spot to catch up with loved ones!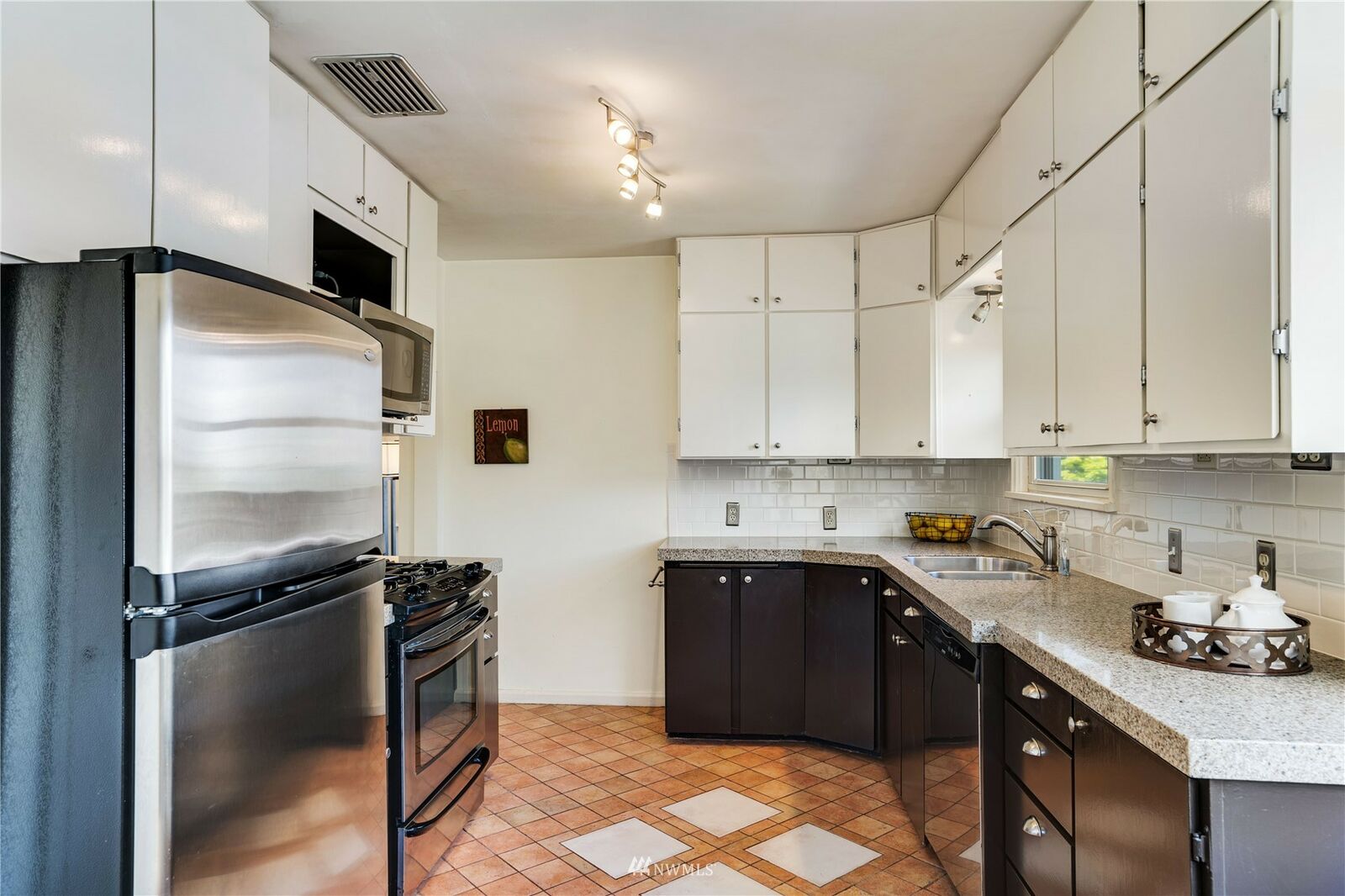 This West Seattle home also includes a fully finished basement, and a total of 4 bedrooms offers generous square footage to transform. Each bedroom is spacious, and the primary suite is especially expansive. In the primary suite you'll find more than enough room for a king-sized bed, and a fireplace is ideal for chilly winter nights when you want to really snuggle up. The ensuite bath offers a large layout as well; double sinks and a soaking tub are both standout amenities here, and the calm, neutral color palette lets time spent on wellness routines feel even more rejuvenating and peaceful!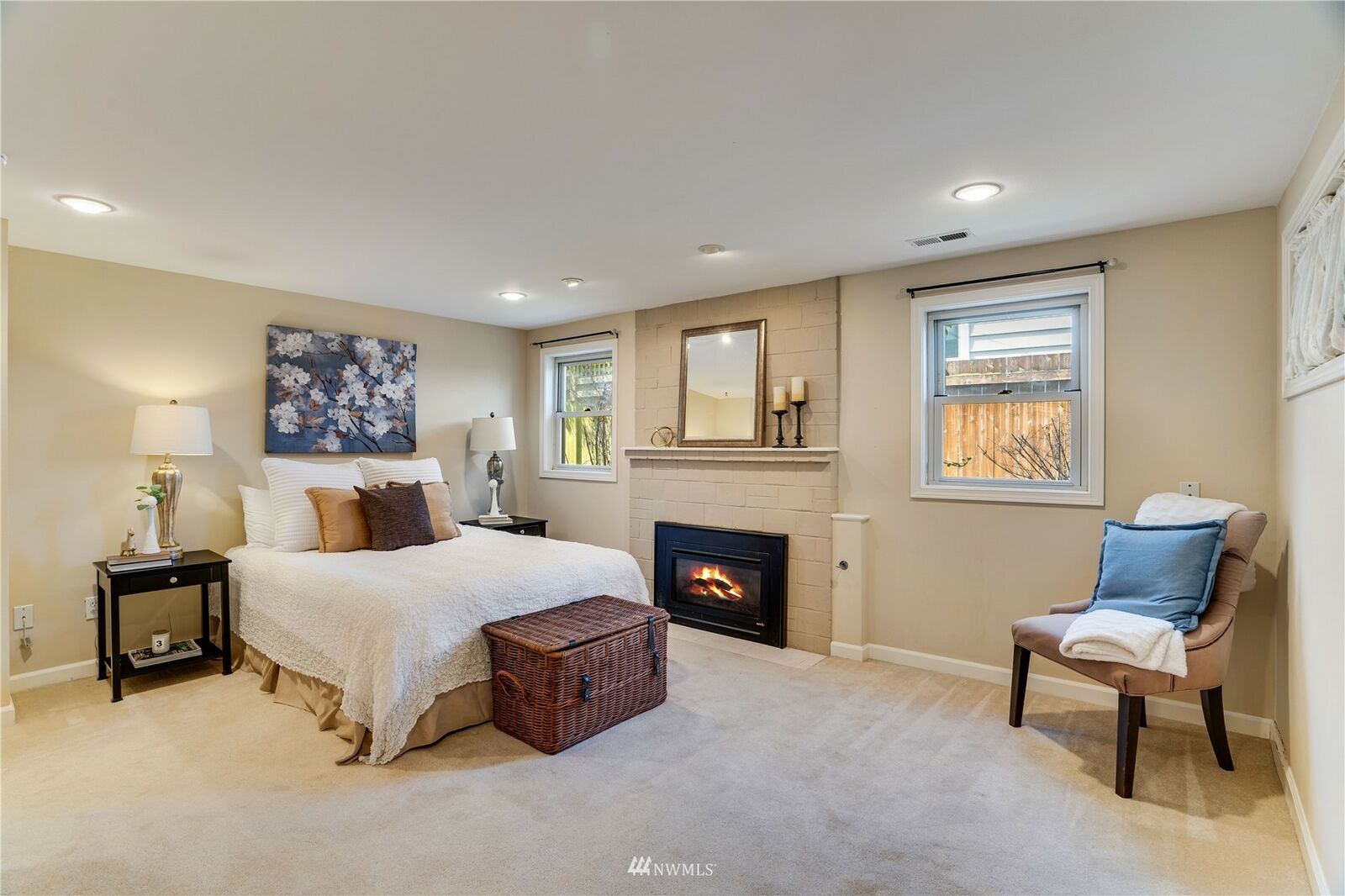 The driveway at the front of the home leads back to the 2-car detached garage, an enviable amenity in Seattle.  Incredible possibilities await here; of course you can use the garage for parking, but you can also use it for storage and working on projects. The outdoor retreat rests right alongside the garage; flagstone walkways, mature shrubs and trees, and a sense of seclusion all contribute to the picturesque storybook atmosphere. Those who love to garden are especially sure to appreciate this space—have fun tending to the existing greenery on warm afternoons this summer, and plant your own favorite blossoms!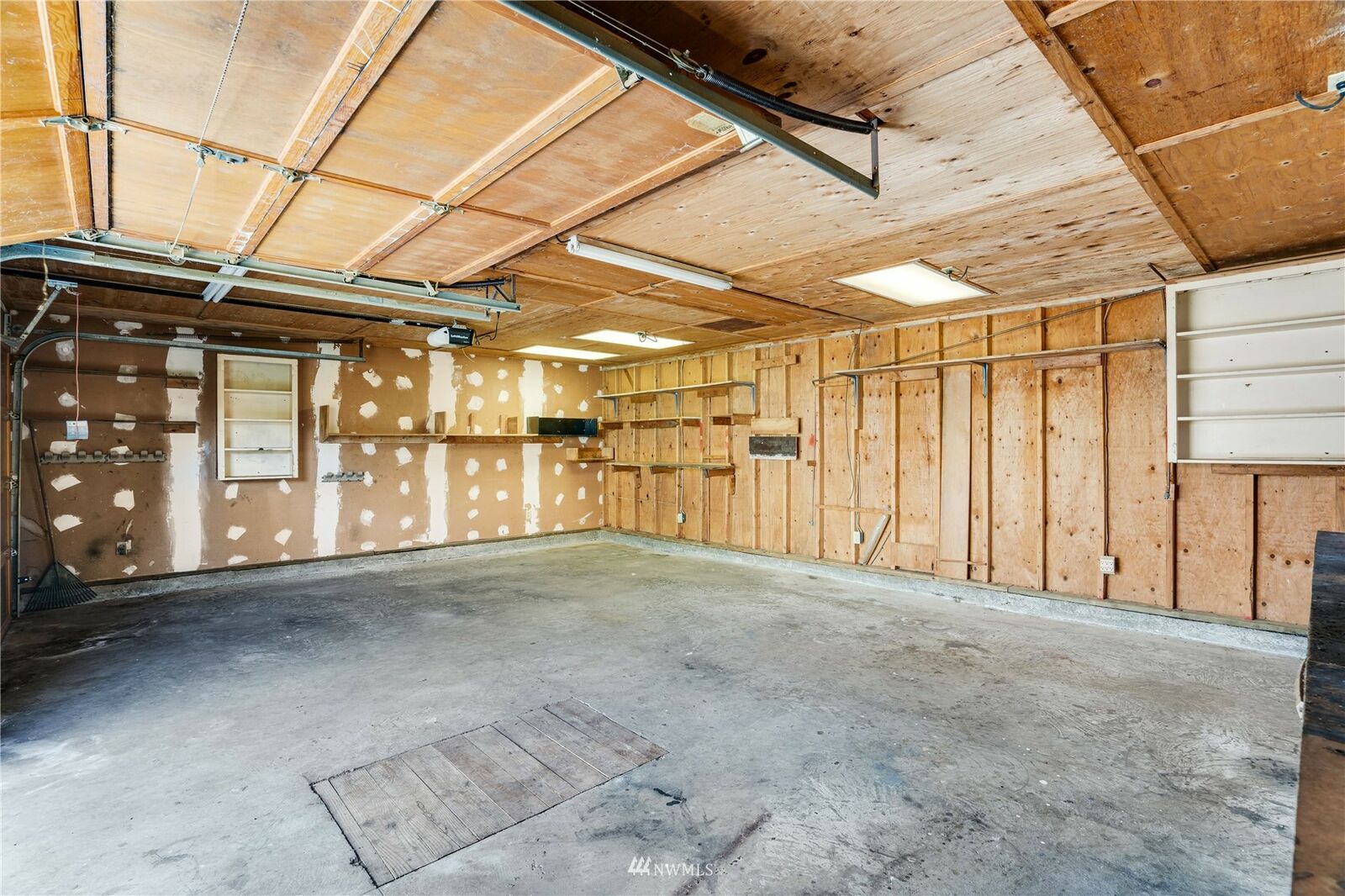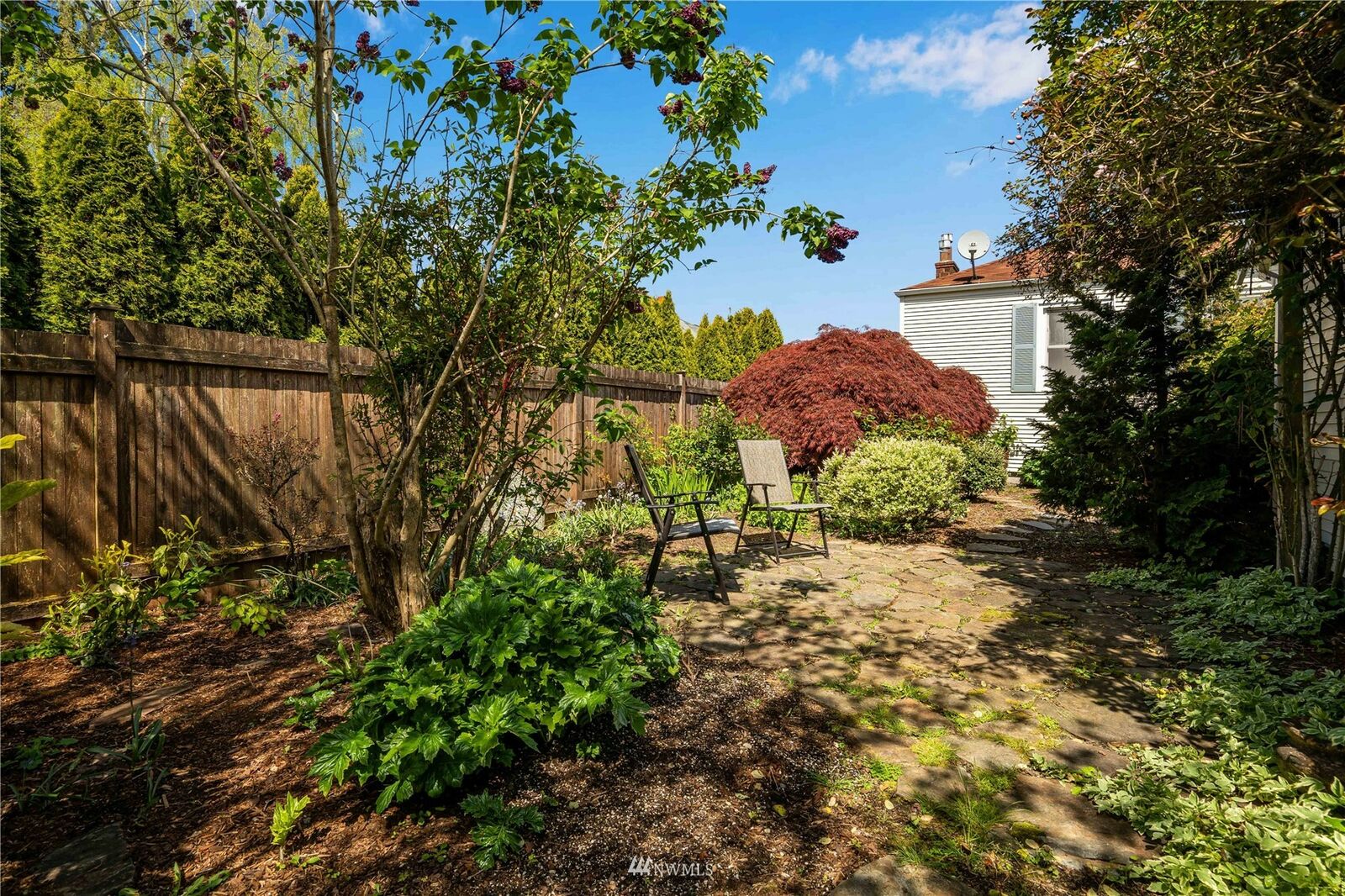 Living in West Seattle 
At 4107 SW Holden Street Seattle, WA 98136, you're in a residential area where top West Seattle conveniences and attractions are no more than 5 minutes away. For starters, the 135-acre Lincoln Park is less than one mile from home, and here you can explore trails, enjoy athletic fields, go swimming at Colman Pool, and meander along the beachfront. The Fauntleroy Ferry Terminal is just south of Lincoln Park, and here you can hop on a ferry to Vashon Island or Southworth (close to Port Orchard). When you need to run errands, places like Target, QFC, the post office, Rite Aid, and many other shops and eateries are all no more than 5 minutes away. Other top West Seattle attractions are close by as well; for example, you're only a 7-minute drive to the California Junction and the West Seattle Farmers Market! Those who travel frequently for work are also sure to appreciate being just about ~17 minutes from SeaTac International Airport. 
Interested in learning more about this home? Click here to view the full listing! 
You can contact REALTOR® Joyce Shipley online here or give her a call/text at (253) 380-2808. You can also contact REALTOR® Jason Helton online here or give him a call/text at (253) 861-2673!