In today's real estate market, November 2023, we are seeing the same thing from buyers again and again. . .  It's a great big Meh.  Doesn't matter if we are showing properties to our own clients or talking with buyers at open houses.  The buyers are underwhelmed with the homes they are seeing.  And these are real buyers… Approved through a lender, actively looking at properties either on their own or with an agent.  The inventory of homes for sale in Pierce County is historically low so there should be a lot of competition among buyers but they are being cautious instead. They are telling us they are ready to buy when they see the right property but there is no rush and they are just not seeing anything that excites them.
What does this mean for sellers?  It means you need to get your home dialed in and show ready. And that means first putting yourself in the position of buyer and looking at your home from their perspective.  Far beyond the usual declutter and depersonalize advice.  Fortunately, The Joy Team has a lot of experience selling in this type of market because we have been Realtors for just shy of 20 years. We know what to look for.
First impressions are everything. 97% of all home buyers start their search online so photos are massively important.  However, you can't get to great photos until you have tackled the house. So, let's visualize a buyer pulling up to a home for sale and stepping out of the car.  What do they see?  They see the overall house from a distance but more closely they see the yard, the driveway, the garage door, front porch and the roof. You can have the most beautifully updated kitchen in the world but if the first thing the buyer sees is a roof covered in moss and gutters full of leaves then you already have strike one.  Guess what?  That's also what is showing in the first photo online.  First impressions like this happen all the time and in the hot real estate market of the last several years sellers could get away with it, but not today.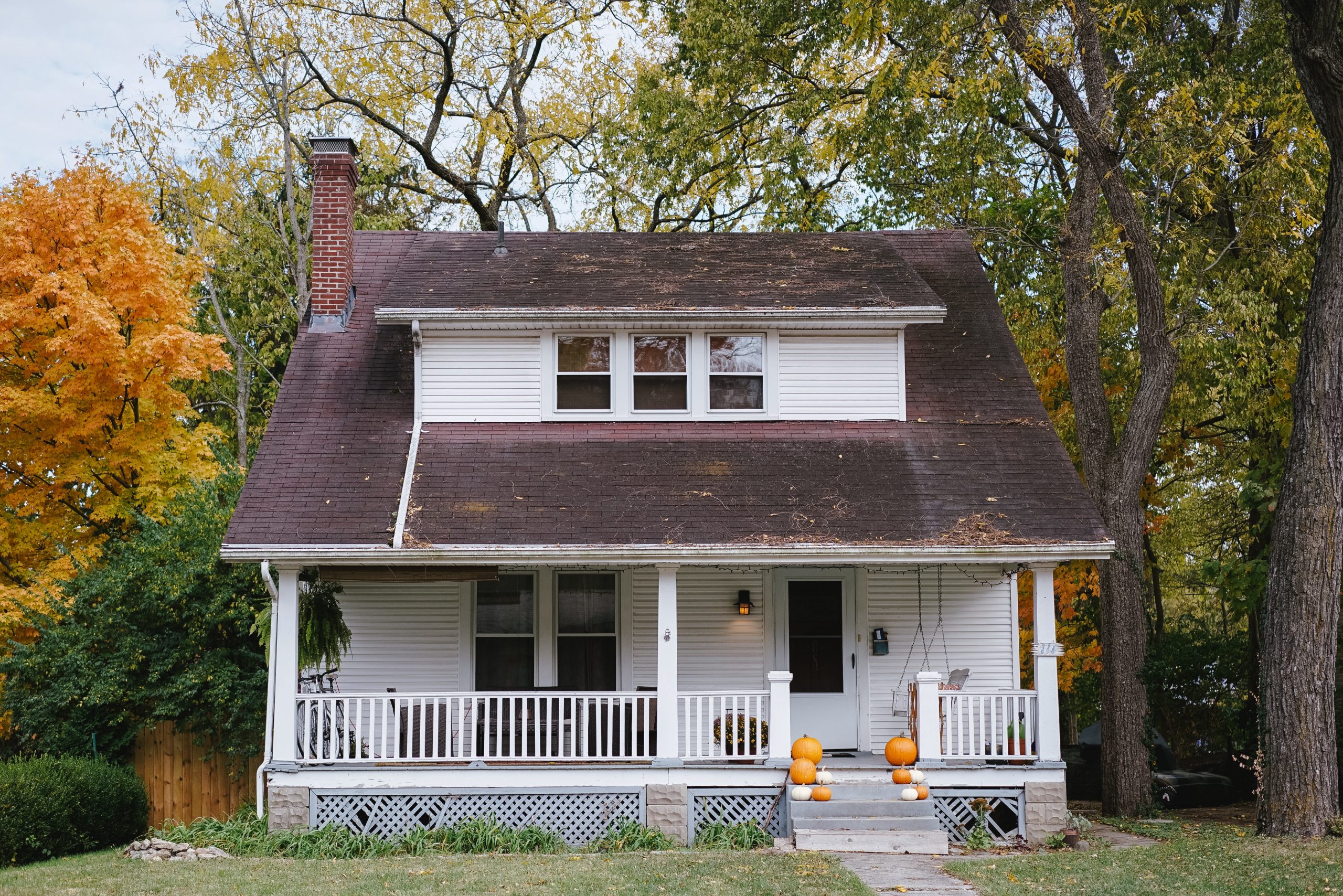 Photo by Phil Hearing on Unsplash
Today, buyers are coming to terms with the highest interest rates in 20 years and the monthly mortgage to go with it.  They have spent years saving for their down payment. They have to pay for appraisal and lender fees.  A home inspection will run them anywhere from $400-$800 depending on the size of the home. Now they are have to think about how much it will cost to clean the gutters and roof.  Of course, they can ask the seller to do that prior to closing at the seller's expense but there is no guarantee the seller will agree to it.  An offer on this home is already looking less appealing.
There is another variable here as well.  It's in the subconscious of the buyer.  When they see a roof covered in moss and clogged gutters their brain starts thinking what else has been neglected?
Take the time to walk through your home from the perspective of a buyer.  Look inside and out. The paint and baseboards, windows and sills, cabinets, tile and grout, closets… How does the home smell? (This is a big one and the hardest to talk about.)  Peek in the crawlspace and attic and see what's going on because the home inspector will be inspecting that.  Is the inside of your oven clean?  Buyers will look and an unclean oven is a big turn off.  Just give it a good once over and make a list. (Unless you are massively OCD there is going to be a list.)  It might seem overwhelming at first but that is where your real estate agent can really help.  They help you prioritize.  As agents they are touring buyers all the time and listen to their feedback. Real estate agents also have referrals for a handyman, plumber, roofer, etc.  And if you are using a Windermere agent, you have access to the Windermere Ready program which can cover the costs and it gets reimbursed at closing.  No out-of-pocket expenses!
In conclusion, the days of homes selling in a matter of days with multiple offers and waived inspections are gone. Getting your home ready for great first impressions is more important than ever. It will bring you a more committed buyer and a higher purchase price.  Have more questions?  Just reach out to Joyce and Cathy at The Joy Team.  We are here to help!
In upcoming blogs we will discuss the value of staging and why pricing your home correctly (using market statistics) will net you more $$.