Downtown living doesn't get much better than this! Nestled in the historic district of Downtown Tacoma, this 980-square-foot loft boasts a dreamy blend of vintage and modern style. Built in 1907 and converted into modern lofts, you'll find 12-foot ceilings with open beams and large windows to enjoy, plus sweeping views of the Thea Foss Waterway, the tide flats, the marina, and Mt. Rainier. Located at 1120 Cliff Ave #406 Tacoma WA, 98402, this incredible 1-bedroom, 1-bath unit is listed for $325,000.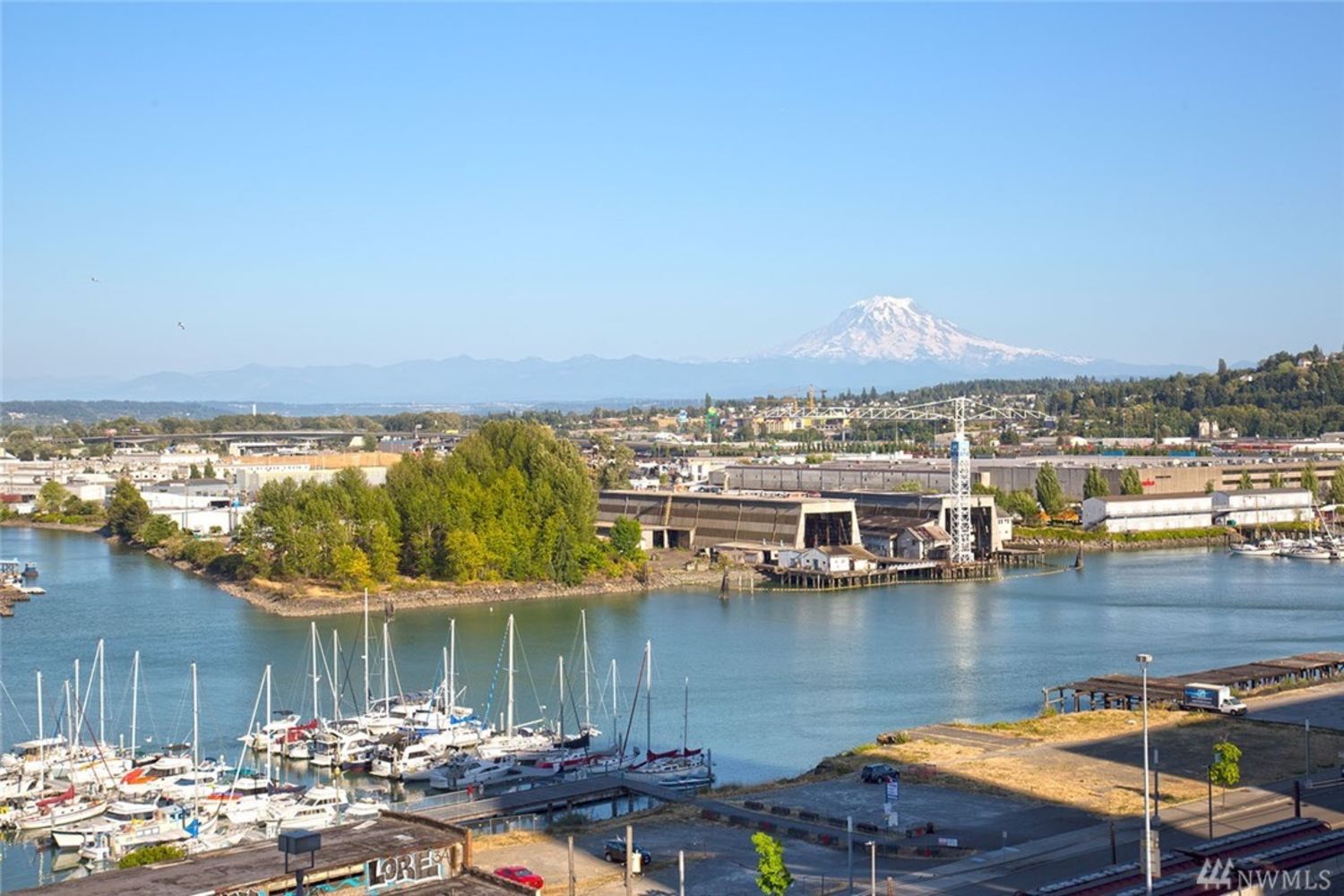 In The Cliff Lofts, not only are you wonderfully surrounded by some of Downtown Tacoma's best offerings, but you also get to take advantage of some fantastic amenities in the building. A rooftop deck, 2 tandem parking spaces in the garage, and secure front and rear entrances sweeten the deal, and you can even purchase this unit furnished or unfurnished!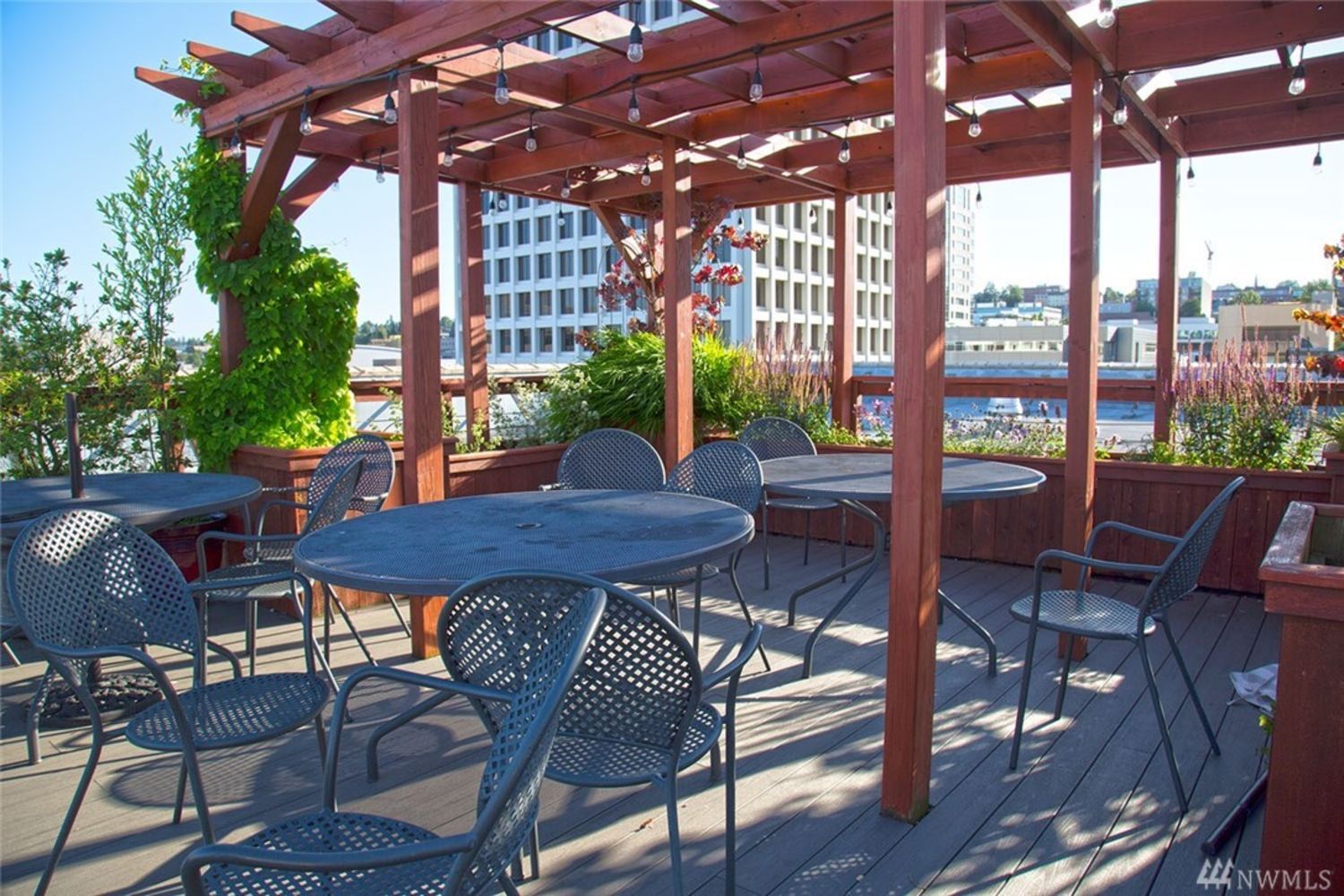 When you step inside your unit, travertine flooring welcomes you in, and the entryway ushers you into the main living space. Here, natural sunlight pours in through large windows, shining the spotlight on exposed brick walls and the eye-catching exposed wood beams that stretch on overhead. No matter how you envision decorating this living space, this residence is ready for you to move right on in and infuse each space with your own unique style!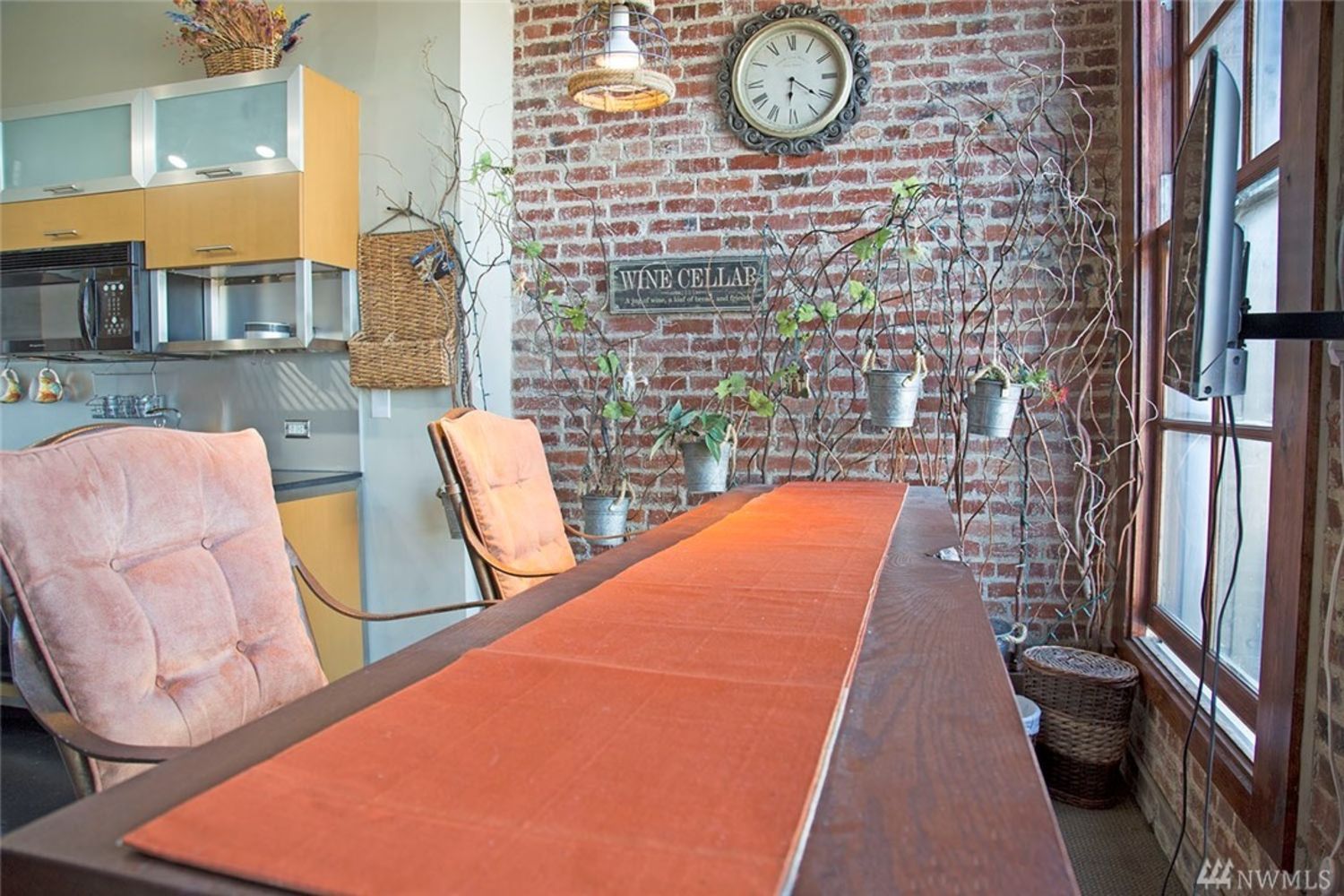 The kitchen is truly a sight to behold, and its smart design does an excellent job of taking advantages of the space. An attractive blend of earthy wood elements and shimmering modern finishes are sure to delight home buyers, but this dynamic kitchen isn't all for show—you'll find this space packed with efficiency, too! Ample space for kitchen essentials are all in the mix, making it as easy as possible to whip up homemade meals.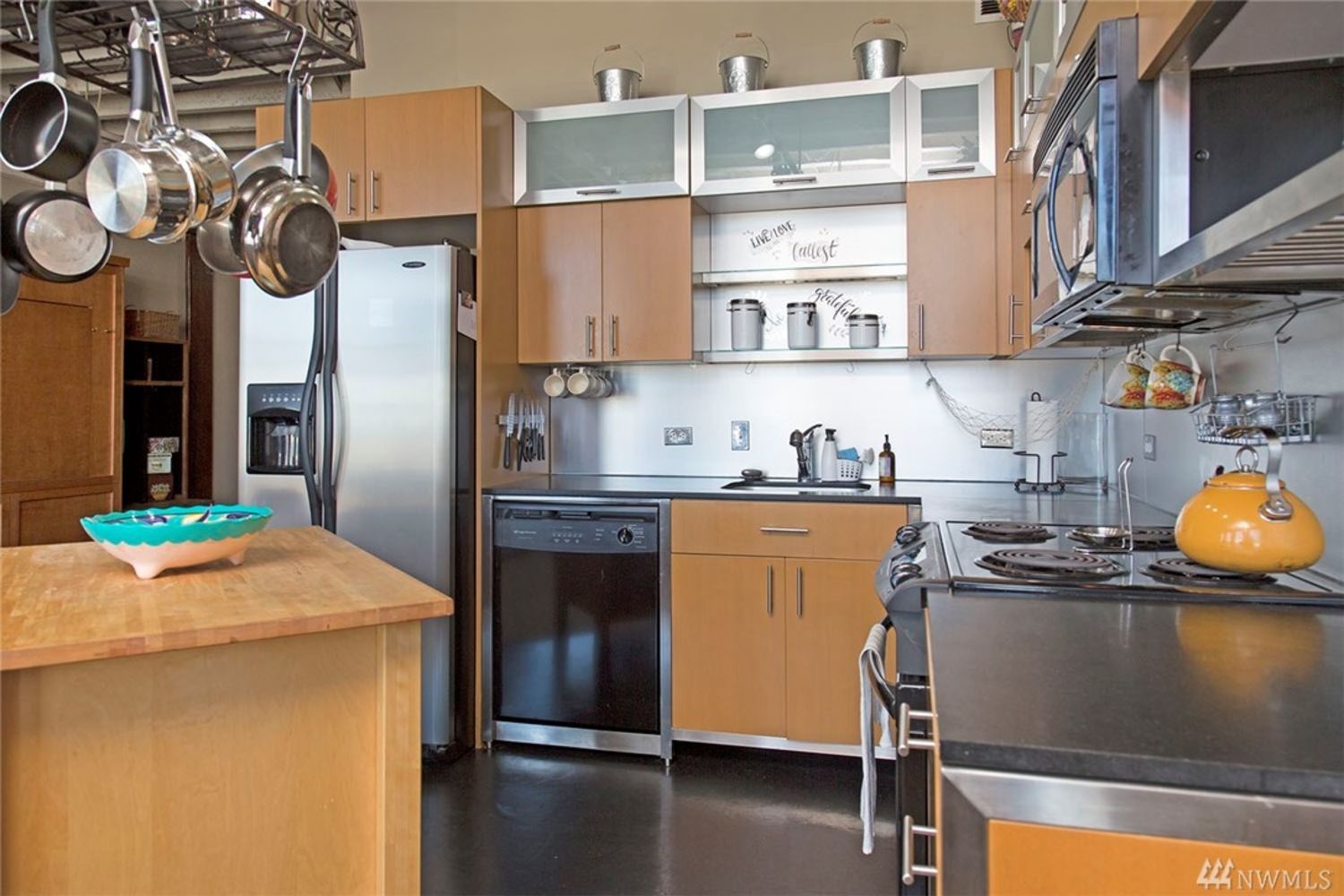 Whether you're entertaining guests in the living area or enjoying a laid-back meal, stunning Tacoma views offer an impressive backdrop. As the sun sets and the lights of the marina and tide flats begin to glow, the view transforms into something truly special. Get your camera ready—years of breathtaking scenes are in your future!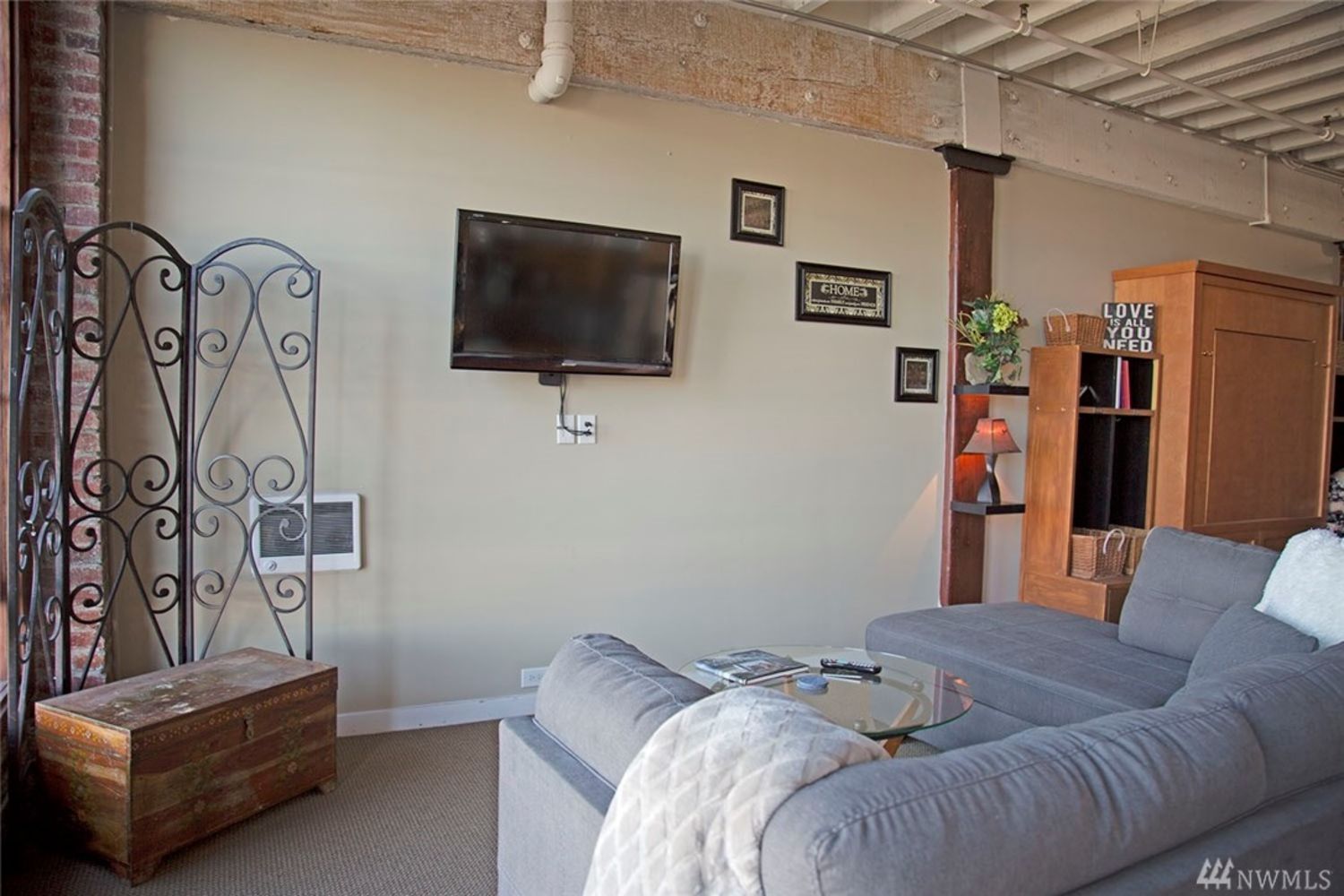 In the bedroom, you'll find a gorgeous wall of exposed brick to build your decor around. In the bath, you'll find modern finishes and travertine flooring. Plus, a separate closet has room for a washer/dryer setup, and tons of built-in shelving makes it easy to stay organized!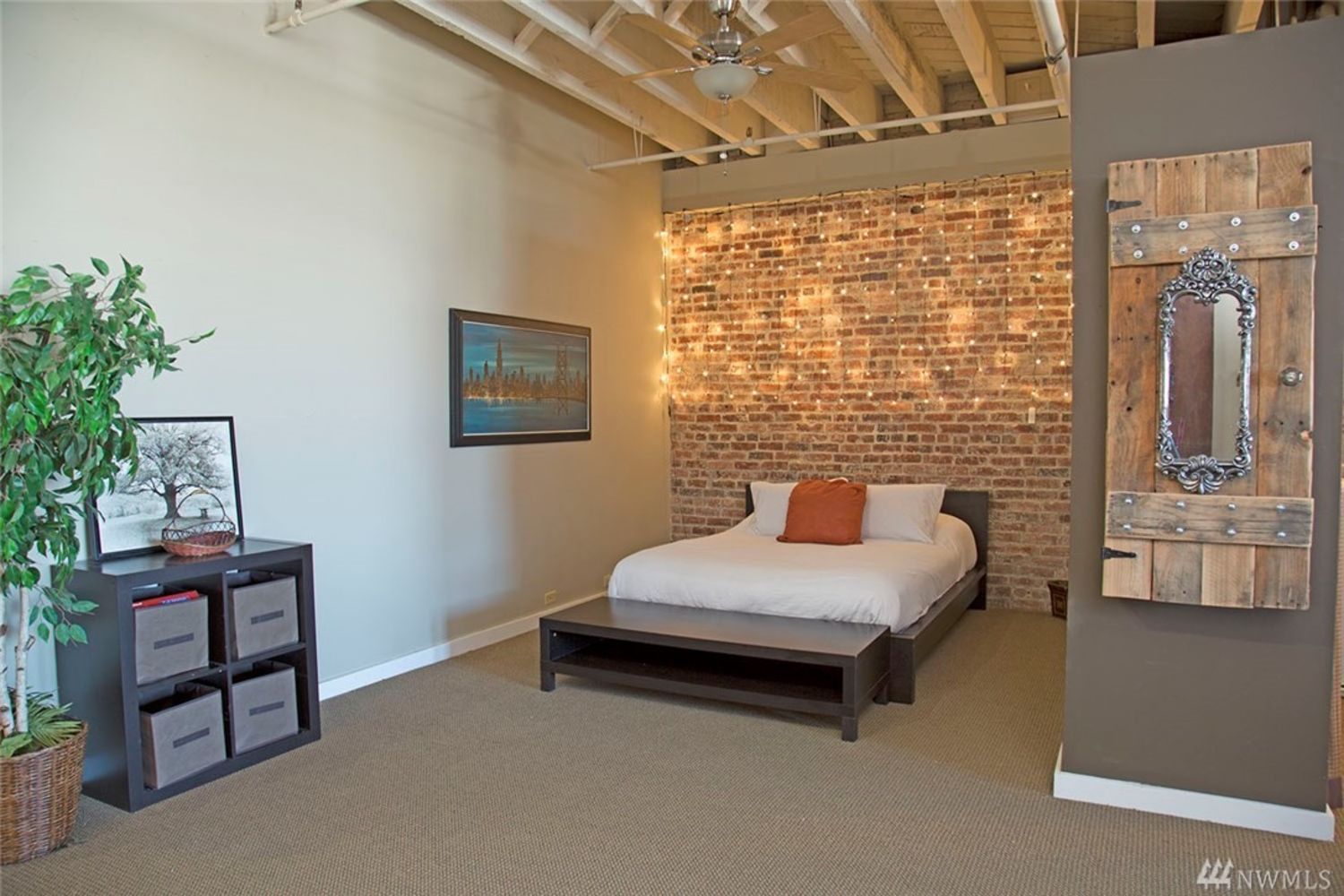 Living in Downtown Tacoma
At 1120 Cliff Ave #406 Tacoma WA, 98402, you're absolutely surrounded by restaurants, nightlife, entertainment, shopping, museums, schools, transit option and more! This historic district of Downtown Tacoma is brimming with character, and each block offers something new to discover, right at your fingertips. You're also wonderfully close to the Thea Foss Waterway where you can grab a bite to eat on the waterfront, or go kayaking or paddle boarding. You're also just minutes from University of Washington-Tacoma, as well as several museums (including the Tacoma Art Museum, the Washington State History Museum, the Museum of Glass, etc.).
Interested in learning more? Click here to view the full listing! You can also contact REALTOR® Joyce Shipley online here or give her a call/text at (253) 380-2808.